Credentials
Sentry Termite & Pest Control is proud to be a member of and certified by some of the industry's leading organizations and associations.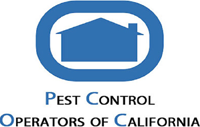 Pest Control Operators of California (PCOC)
Pest Control Operators of California is a nonprofit association whose primary objective is the constant upgrading of pest control endeavors. PCOC's mission is to be the premier state trade organization by providing the finest services and support to their membership through leadership, training, education, and legislative involvement, and by building industry awareness.
---

National Pest Management Association (NPMA)
The National Pest Management Association, a nonprofit organization with more than 7,000 members from around the world, was established in 1933 to support the pest management industry's commitment to the protection of public health, food and property. This commitment is reflected both in the continuing education of pest management professionals and the dissemination of timely information to homeowners and businesses.
---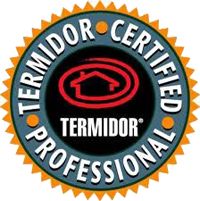 Termidor Certified Professional
A Termidor Certified Professional company is a pest control company that has completed the official Termidor training program, and been certified by the manufacturer of Termidor, BASF Corporation, to use and apply Termidor® termiticide/insecticide. When you trust a Termidor Certified Professional to protect your home from termites, you can rest assured that you are dealing with a knowledgeable, well-trained BASF partner.
---
Licensed by the Structural Pest Control Board